Who is EHN?
As a recognized leader in addiction and mental health services, EHN Canada is committed to increasing access to treatment across the full continuum of care. EHN Canada has over 75 years of combined experience in treating mental health and substance use disorders and is the leading private network of adult residential and outpatient treatment services in Canada. The EHN philosophy of treatment is rooted in the following ideals: every patient deserves a personalized recovery process, therapeutic community is of the utmost importance, and ongoing, open-ended treatment is key to preventing relapse. To learn more, please visit www.edgewoodhealthnetwork.com.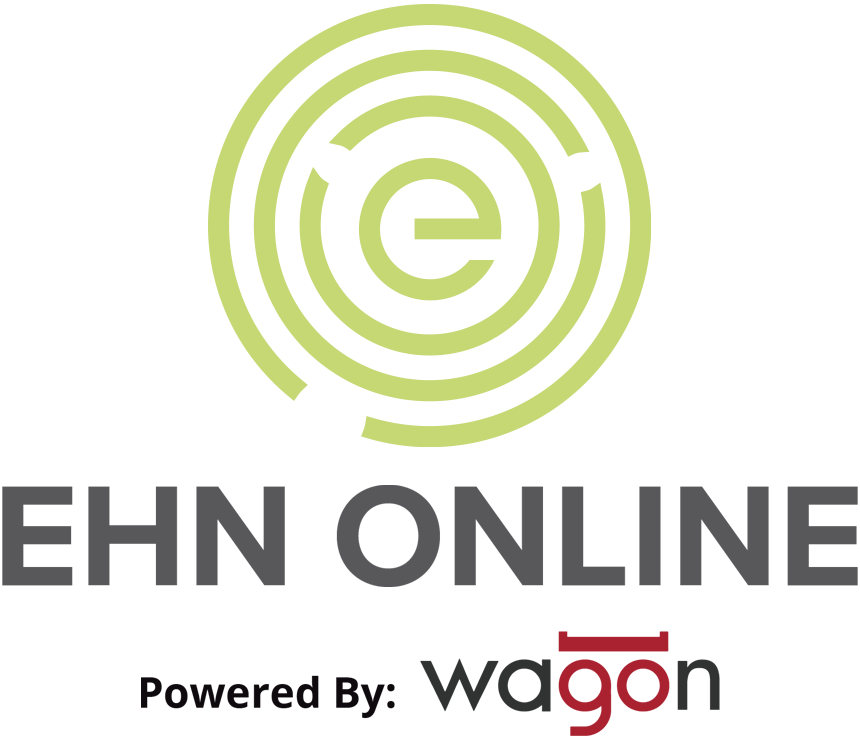 Our Mission
As recognized leaders in addiction and related mental health services, we are committed to increasing access to treatment across the full continuum of care.
Our Team
Our inter-professional team is made up of compassionate and dedicated individuals, many of whom are in recovery. They've been there, and they understand what their patients are going through. The experienced team at EHN is committed to ensuring that each patient is provided with the tools they need to achieve their recovery goals.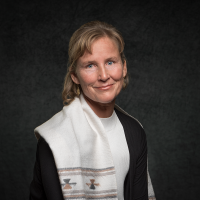 Anni Muhlegg
BSW, RSW, MACP
Registered Addictions and Mental Health Counsellor (British Columbia)
Anni has been working in the field of mental health and addiction for over 20 years. She is passionate about supporting integration and guiding clients toward their own skills and wisdom for optimal health. Her approach to recovery as a dynamic process is guided by compassionate inquiry grounded in gratitude, resilience, purpose, and meaningful connections.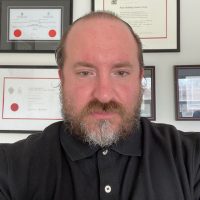 Peter Levine
BA Hons, JD, MA (Addictions Counselling)
Registered Psychotherapist and Certified Addictions Counsellor (Ontario)
Peter has extensive knowledge and experience in addiction and co-occurring related mental health conditions, including anxiety, depression, and trauma. He focuses on building strong therapeutic connections with his clients through a structured, empathetic, understanding, and client-centered approach.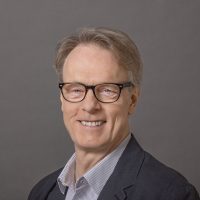 Kim Holmgren
CCAC, DipACD
Certified Addictions Counsellor (Ontario)
Kim has been involved in the recovery community for over 16 years. After completing his own treatment, he began volunteering at the treatment centre that helped him.  This began his journey towards helping others recover from addiction and sustain long-term recovery. Kim's client-centred approach to therapy is based on an understanding that recovery is not the same for everyone.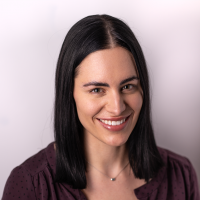 Shelbi Snodgrass
BA, MC Counselling Psychology (Candidate)
Addictions and Mental Health Counsellor (British Columbia)
Shelby has worked in the field of addiction and mental health for five years. She is enthusiastic about the process of recovery and self-empowerment. Shelby works from a holistic approach that promotes self-discovery. She recognizes and values collaboration in creating an integrative healing experience.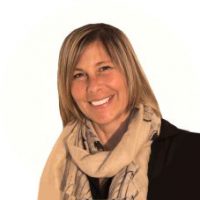 Michelle Bernard
B.SC, M.I.T. PCC
Thérapeute spécialisée en Toxicomanie (Quebec)
Je travaille en intervention et réadaptation des dépendances à la Clinique Nouveau Depart depuis plus de 8 ans. C'est un domaine que je connais depuis plus de 30 ans. Je me spécialise dans l'évaluation des points forts des personnes qui ont un problème de dépendance dans le but de les aider à se rétablir et à retrouver leur autonomie. Je crois en l'importance d'aider la personne à développer son potentiel et ses ressources. J'adapte mon approche selon les besoins de chaque individu.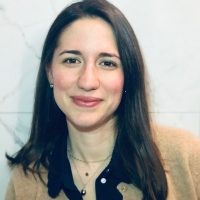 Agustina Jorquera
M.Ed., Registered Psychotherapist
Registered Psychotherapist (Ontario)
Agustina has extensive experience working in the field of mental health in different inpatient and outpatient facilities throughout Southern Ontario. She has facilitated group therapy and provided individual counselling.
She uses different approaches to therapy, depending on where you are at. Some individuals respond best to a blend of CBT and DBT, while others benefit from an insight-oriented therapy approach. Together with her clients, she determines the best approach to use going forward.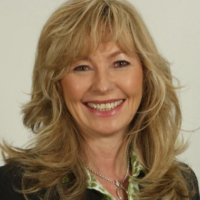 Colette Currin
BA, Hons Psychology, CCAC
 National Director of Military, Veterans & First Responders
Colette is a clinician and an business developer, working as a member of the Outpatient team while also managing the referral relationships and treatment needs for veteran, military and first responder clients. With 27 years of personal recovery, Colette combines her lived experience and clinical expertise to help others develop the knowledge, skills and confidence in their own journey back to self.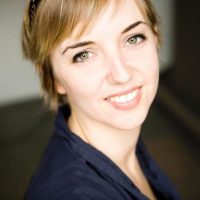 Sarah Russell
BSW, MSW (Candidate)
Registered Social Worker (Ontario)
Sarah's counselling approach is person-centered, holistic, and influenced by over ten years of experience as a yoga teacher, specializing in therapeutic and mindfulness yoga. Open-minded and compassionate, she maintains a non-judgmental approach, and is honoured to support clients in (re)discovering their resiliency, power, and unique paths to healing.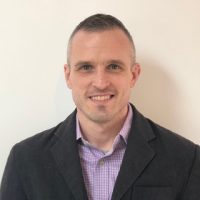 Robert Chuckman
BSW, MSW
Registered Social Worker (Ontario)
Robert is a MSW social worker, specializing in psychotherapy interventions for individuals and families. He has worked in community-based, hospital, residential, online, and private practice settings. Robert provides dynamic group and individual psychotherapy for a wide range of needs.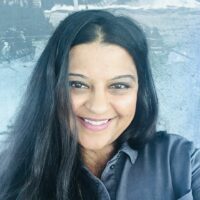 Gee Rath
Gee joined EHN in 2017 as Executive Assistant for Edgewood and moved over to EHN Outpatient Services in February 2021.  Gee's current role as Client Care Coordinator ensures that the client's journey throughout their programming is smooth and stress free. With over 20 years administrative experience and a background in auditing,  Gee takes care of all the finer details for clients so they can focus on their program.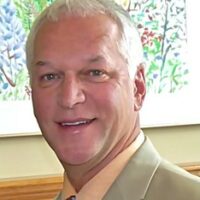 Gordon Young
M. Sc.
Outpatient Clinical Counsellor
Gordon has been on a continuous path over the last 20+ years utilizing his skills and strengths to refine his clinical addiction recovery abilities. He is passionate about assisting those who are challenged with addictions into moving forward. As a successful and experienced clinician, he believes that he can add another dimension to Edgewood's plans of virtual recovery programming plans. He enjoys working in collaboration with a variety of experienced colleagues to creatively better the rehabilitation experience for all clients.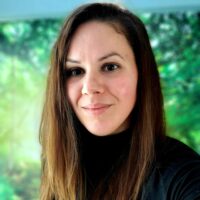 Dayna Browne
Dayna uses strong mindfulness, CBT and emotionally integrative coping strategies with young people to facilitate growth. She takes a strengths-based stance in her work, focusing on resiliency building and the development of self-compassion.  Dayna uses her talents as a musician and visual artist to continuously practice as an interactive and engaging therapist for the next generation.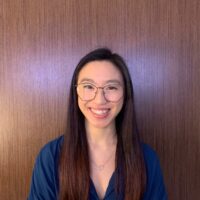 Sabrina Yau
Sabrina is a Registered Psychotherapist and Professional Art Therapist. She completed her Master of Counselling Psychology and Art Therapy through Adler University in Vancouver and has since worked with young and older adults in the field of mental health and addiction. Sabrina completed formal training in Dialectical Behaviour Therapy and is known to be collaborative and creative in her approaches to addressing mental health needs and concerns.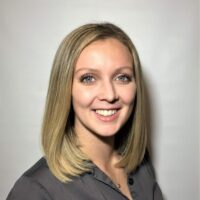 Samantha MacDonald
Corporate Care Specialist
Samantha graduated from Carleton University with an Honours Bachelor of Science in Neuroscience and Mental Health, with a minor in Psychology. She currently works with EHN Outpatient Services as a Corporate Care Specialist to ensure that referred clients are admitted into the appropriate program for their individual needs. Samantha follows clients throughout their time in treatment with EHN and ensures all required reporting and communication is provided to the clients' referent(s).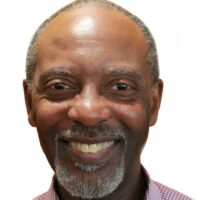 Michael Anderson
Michael has more than 16 years of counselling experience. He has worked in the UK and Canada, where he received his training and qualifications in both jurisdictions. Specializing in in addiction and mental health, Michael has worked with the probation services in England, the Drug Court in Winnipeg, and EHN in BC. He has worked in various capacities over the years, including at management and director levels. He feels privileged and an honoured to be invited into the lives of clients, supporting them as they take steps to enhance their lives.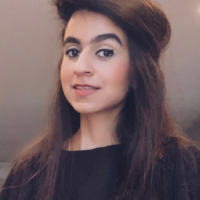 Zarrin Ghaferi
Registered Counselling Therapist
Candidate (RCT-C), BSc Psychology, MA Counselling Psychology

Zarrin is a strong advocate for evidence-based interventions, client-centered and trauma-informed approaches. She uses a wide variety of therapies within her counselling sessions to support, empower, and assist her clients to achieve their goals. Zarrin has experience working in the field of mental health and addiction in both inpatient and outpatient facilities. She works with culturally diverse populations and has experience providing counselling to adults dealing with trauma, mood and anxiety disorders, and substance use disorders. Zarrin speaks both English and Persian/Farsi.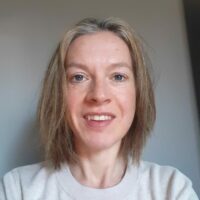 Samantha Stuart
Sam has worked as an Occupational Therapist since 2009. She studied Occupational Therapy at Sheffield Hallam University in the UK. She has worked within the National Health Service (NHS) in inpatient and rehabilitation settings, and at a private practice in Hamilton, Ontario. Since relocating to Nova Scotia in 2019, she has worked for a private practice in Halifax, as a consultant, conducting home assessments/ treatment for clients with physical, cognitive and emotional difficulties, including veterans. Her passion is supporting clients who have chronic pain and mental health conditions.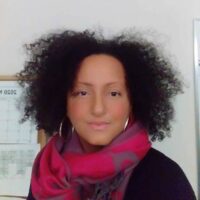 Kathy Adetuyi
BSW RSW
Trauma Counsellor & Manager of Outpatient Programs and Services
Kathy has been employed at Bellwood Health Services for 18 years in a variety of programs and roles. Kathy brings with her 10 years of clinical experience, working directly in Bellwood's residential treatment programs for Concurrent Addiction, PTSD, and Trauma or Psychological Injury. She also has extensive experience with Bellwood's Problem Gambling Support, Relapse Prevention Program, and Family Program. Kathy has completed her Certificate in Traumatic Studies through the PESI Institute and mentors colleagues in their ongoing professional development while spearheading larger program initiatives for the EHN Canada network.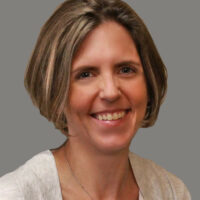 Lindsay Hissink
MSC
Manager of Substance Use Programs
Lindsay Hissink is the Manager of Substance Use Programs at Edgewood Treatment Center in Nanaimo, BC.  She has worked with Edgewood for the last 6 years both in an Inpatient and Outpatient capacity.  Lindsay has a passion for working with both eating disorders and addiction.  She feels honoured to be working with a highly experienced and talented clinical team at Edgewood Health Network and EHN Online.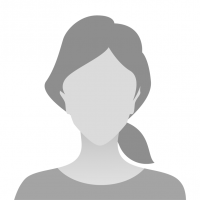 Rachel Linder
MSW
Clinical Social Worker
Rachel has experience working with adults in mental health and addictions within a variety of settings from community based services, public sector, and private facilities. She is currently working at Bellwood/Edgewood in the following programs: Substance use, Mood and Anxiety, and Trauma. Rachel earned her Masters degree in social work in Boston, Massachusetts and worked with individuals with primarily opioid addiction and history of incarceration within a residential treatment facility. She is passionate about working with individuals and supporting families in addictions.